quality products for any application
Quartz sand and quartz grit, washed several times, dried and classified
Our quartz sand and quartz gravels are unbroken high quality natural products, which are characterized in particular by their grain accuracy and high dust-free. These products are used in various applications, e.g. as aggregate for mortars, plasters and industrial flooring, for refractory products, in the foundry industry or as filter sand. In modern production plant at Bottrop-Kirchhellen location we refine the natural raw materials quartz sand / quartz gravel for the following applications:
Quality standards
To offer our customers a maximum of quality, we improve our quality standards consequently:
our products are subject to the quality control
-Kies Sand Split- of the Society for construction
monitoring in Duisburg (BÜV NW).
BÜV Certificate of conformity - WPK
Environmentfriendly abrasive
With TESTRA® we expended our range of products by an innovative abrasive.This abrasive, that is certified to DIN EN ISO 11126-4 and health sparring is washed intensively and obtains a high degree
free from dust. TESTRA®R

Individual customer requests
Gladly we implement your individual customer requests. Benefit from our long lasting experiences and inform
yourself about our varied possibilities.
If you have any questions, please appeal to our sales team.
We would be pleased to advise you.

Servicenumber: +49 (0) 2045 - 7077 (Mo. - Fr.: 6 am - 4 pm)
E-Mail: info@tebbe-neuenhaus.de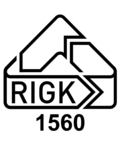 Our packaging materials can be disposed of free of charge at all RIGK collection points!
Further information on the RIGK acceptance points can be found here.